Integral Fittings
Model No

:

Integral Connections

Material

:

Steel

Size

:

2-4 inch

Imprint

:

Customized

Packing

:

Customized
Integral Fittings
Integral Fittings are cementing and fracturing equipment High Pressure Fluid Control Products. Widely used in the acidic operating environment (excluding containing CO2, H2S sour gas operating environment) in the high-pressure discharge line, input line, a temporary flow line, well testing, and other high-voltage transmission lines on pipelines. There are high-voltage connector specification 2in ~ 4in, rated working pressure 42MPa ~ 105MPa, working temperature -46 ℃ ~ 121 ℃.

Integral Fittings technical parameters and performance specifications are in line with API 6A. Its product specification level PLS3, performance levels for the PR2, it can work with SPM's similar products interchangeable.

⑴. High pressure integral fittings can connect with all kinds of crushing and cementing equipment at spot;

⑵. Integral manifold joint includes long sweep elbow, right angle elbow, Tee, Y-tee, manifold Tee, cross tee, manifold cross, integral fittings with specifications of 2'', 3'' and cold working pressure 42MPa~105MPa(6000Psi~15000Psi).
Product Show: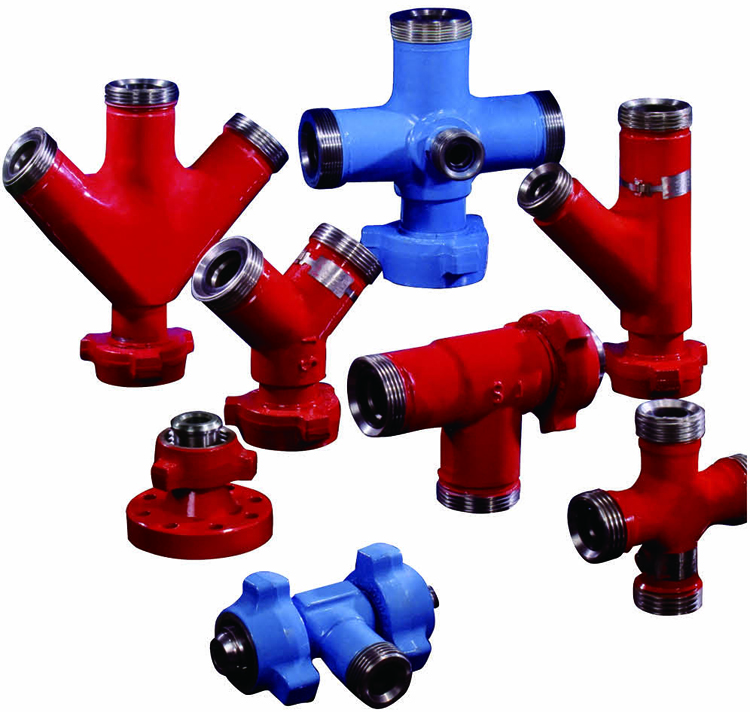 ⑴. Integral Fittings are made by high-strength alloy steel characterized by high pressure bearing and long life span;

⑵. After heat treatment hardening and tempering, it shows good surface gloss;

⑶. Thread is made by imported tooling, thus it has good sealing;

⑷. The terminal end is connected by union, which ensures convenient and fast use.
Common Buckle Models for Integral Fittings
Production name

buckling size

working environment

Buckle model

long sweep elbow

2"
3"

42Mpa(6000psi)
70Mpa(10000psi)
105Mpa(15000psi)

F×M、M×M、F×F、Welding type

right angle elbow

Tee

FMF、FMM、FFM、FMF、MMM、FFF、Welded fitting

Y-tee

MFF、Welded fitting

manifold tee

MFF、FFF、Welded fitting

cross tee

FFFF、FFMF、FFMM、FMMM、FMMF、MMMM、Welded fitting

manifold cross

MFFF

integral fitting

2" ×3"
2" ×4"
3" ×4"

Terminal connection type:
fig602-fig1002
fig602-fig1502
fig1002-fig1502

Adapter: F×M、F×F、M×F、B×F、 M×P、flange fitting×union、Welded fitting

Remark: ①.Each terminal end of Integral fittings can be customized in size (reducing nipple)

② "F"-threaded joint, "M"-sphere joint, "B"-Internal thread, "P"-male thread

③ How to place an order: cross tee-3"×105Mpa(15000psi) - FFMM
⑴. Integral Fittings must confirm the rated working pressure for the specifications on the nameplate from the front, allowing the use of the temperature range.

⑵. The operator shall take into account the drilling or production operations will feel the temperature of the device, select the appropriate temperature, and the choice of the allowable temperature compatible Integral fittings.

⑶. Integral Fittings have to undergo rigorous hydrostatic testing and non-destructive testing in the factory. Disassemble or repair, you must be hydrostatically tested. Rated working pressure test pressure regulator 10 minutes, without leakage (Note: pressure test should be drained before the air in the system).

⑷. Integral Fittings should be regularly using ultrasonic thickness measurement of wall thickness, it is recommended once a month, if not reach the effective thickness value should be replaced immediately. Replacement should be performed in conjunction with other pipelines.

⑸. Integral Fittings can not be immersed in water or underwater work; you can not bear the axial load at work.

⑹. The installation, the operator should wear protective goggles to prevent the installation process has small fragments flying eye injury.
⑴. Do not use in excess of the rated working pressure conditions.

⑵. Integral Fittings designed operating temperature of -46 ℃ ~ 121 ℃, when the ambient temperature is below -46 ℃, or contact the fluid temperature is higher than 121 ℃, you should immediately discontinue use.

⑶. Do not disassemble Integral fittings in the system working pressure.

⑷. Integral Fittings less than the required thickness of the non-use, non-use of old and new with Integral fittings.



⑴. Integral Fittings during transport, non-collision, to avoid the rain.

⑵. Integral Fittings should be stored in ventilated, dry place, not the sun and rain. Forbidden contact with acid, alkali, salt and other corrosive substances.


⑴. Under normal conditions of storage and use, starting six months from the date of shipment or product within three months, due to manufacturing quality and affect the normal use, the company responsible for free replacement or warranty.

⑵. Each product is accompanied by certificate, packing list and instructions.

⑶. You can order Integral fittings depending on the size of diameter. If you have special requirements, the company can design and manufacture.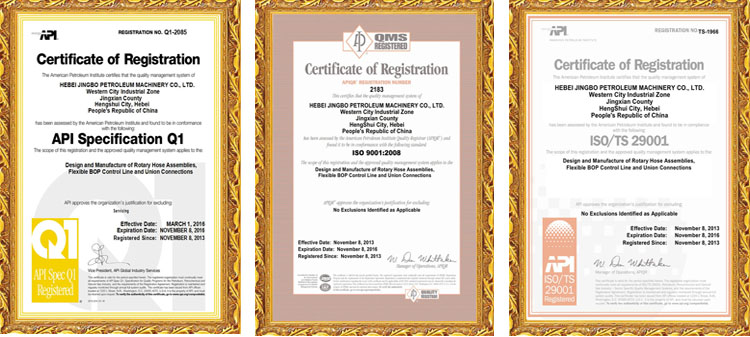 Please
leave message
at the bottom
for more details
,
You will get response within 24 hours!